Join STM's Mailing List
Don't miss any of our informative articles, news, or updates. Sign up to receive emails from STM today!
Align your talent development with your organization's future leadership needs.
Next week Sue and I will be in Denver as the main sponsor of a national conference for 275 Exit Planning professionals from around the country. Our message for them, STM assessments can be useful to any business owner planning to exit their business:
Know yourself and your team
Identify gaps in the team
Engage your team in an improvement process
Adopt performance management tools to assure success
Show the buyer a strong team and a track record of improvement
1. Know yourself and your team.
Recently the owners of one of our clients asked me to coach their trusted employee (Sandra) and turn their hope that she can run the business into reality. First step, we updated her leadership profile which shows measurable progress in her leadership capacity since 2017. The coaching will focus on her continued improvement to assure she is willing, ready and able to step in as a leader.
The owners' styles are much more business-driven than Sandra, but she can be just as effective. In addition to coaching this key employee, our role is to help the owners understand that different does not necessarily mean less effective. When you add Sandra's leadership profile to the financial and legal picture of the company, a future buyer or investor will have the facts they need to see the value of this business.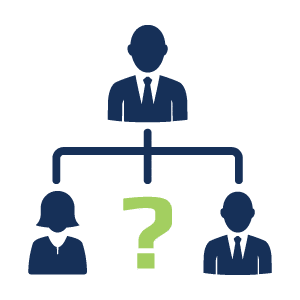 2. Identify gaps in the team.
A client is coming to grips with exit planning because his brother and co-owner has retired, and he would like also to retire. He is concerned that his long-time employees keep their jobs and engaged us to find a buyer.
STM assessments gave us a picture of their unique culture, but in the process of assessing the owner and his key staff we asked a simple question. What about "Bob"? Bob was at the time a new employee who had demonstrated his capabilities by turning around a large project that was going badly. In short, the gap we identified was understanding. This key employee was interested in owning the company, capable of leading the company, and matched the unique company culture very well, but the owner did not realize that his leader was already on staff. Today Bob is active in hiring people they need to grow the business, which will allow the owner to retire with pride and confidence.

3. Engage your team in an improvement process.
Planning is critical to a profitable and sustainable exit strategy, and employee engagement is critical to execute a successful plan. In the heyday of the TQM movement, there was a well-known story about the Quality Award interviewers going deep into a GM engine factory and asking a simple question of random employees: What is this plant's mission, vision and top goals? From the lowest level worker to the highest level manager everyone answered identically. With everyone pointing in the same direction, the plant had a solid chance of achieving its goals.
There was more to the GM plant story: extensive training, active quality improvement circles and leadership who listened. There are lessons here for all companies: Do not limit planning and goal setting to the owners and their key exit planning advisors. Engage all employees, communicate your vision, implement changes, and celebrate or cry together. For a buyer or investor, full engagement is a signal of real and sustainable growth.

4. Adopt performance management tools to assure success.
Productivity, retention and employee engagement are powerfully impacted by the quality of your management team and management systems. For most small businesses, the owner's departure is often synonymous with the leadership team departure, so it is important to develop systems, identify potential managers, provide training and coaching, and build a capable next level management team to fill-in behind the departing owners. With a management team ready and able to grow the company, you have something valuable to sell.
As the new CFO for one of my long-time clients told me the other day about our assessments: "I do better with the numbers, show me the numbers on each person so I can compare, contrast and make my own decisions". If you can measure it you can improve it, and with the proper tools and planning you can define, measure and improve even soft skills in management and leadership.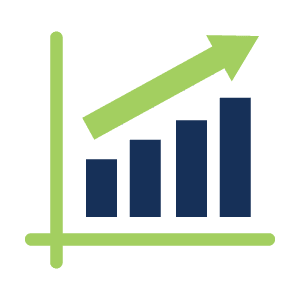 5. Show the buyer a strong team and a track record of improvement.
The bottom line is that sophisticated buyers and investors are going to look at all the numbers and facts when analyzing a business for purchase. In particular, they will look at documented data that shows steady growth as a direct result of a talented leadership team and employees who consistently implement improvement plans over time.
Working on your exit strategy?
STM has exit planning partners all over the country. Let us know if you would like a referral to someone near you.