Provide your people with the resources, training, and support they need to excel.
Keep the right employees engaged and productive
Do you have the right leaders in place today to achieve your growth or improvement goals? Do you know who in your organization has what it takes to become a leader? STM offers an in-depth assessment process to accurately measure the leadership, communication, and management competencies of your current or future leaders. Our process allows us to pinpoint the exact issues each individual needs to address in order to improve their leadership capacity. We can also tell you if that individual is ready, willing, and able to accept coaching, development, and professional growth.
Work with STM and get everything you need to improve your leadership team's performance:
Candid feedback about which team members can lead your organization today and in the future
Clear and specific direction for what and how each leadership candidate needs to improve
Customized coaching program for each individual
How satisfying would it be to look back 2, 5, or even10 years from now and know that you achieved your business goals and have a solid leadership team in place?
Know Your People
Assess your existing and future leaders and define your company's unique culture with our Culture & Management Study.
Find Who's Ready
Determine who is ready, willing, and able to accept coaching and development.
Plan for Improvement
Develop a plan for customized coaching and development of your current and future leaders.
Implement the Plan
Deliver coaching and training in 60-90 day segments with follow-up and support. This gives your people time to learn something new, test it, gather feedback, and repeat it until they understand it.
Focus on Results
Work closely with ownership and senior leadership to support the coaching and development process.
Our goal is to earn a place as your strategic partner and be a key resource for the long haul.
STM's training and development services provide tools to enhance the skills, competencies, and effectiveness of current and emerging leaders in your organization. We provide opportunities for employee growth to enhance your company's culture, groom successors for key roles, and increase engagement.
The sample programs below outline our approach from grooming future leaders through enhancing their skills. The process begins with understanding oneself and others as a fundamental building block of leadership, moves on to developing and understanding the key skills and tools of effective people management, and finally, to focus on the strategic role of leadership in an organization's lifecycle.
From the broad categories below, we offer standalone group training, one-on-one coaching, or a comprehensive curriculum delivered over time. By leveraging your investment in STM's assessments and the insight they provide, we customize the content to meet the unique needs of your people and your organization.
Leadership Development Programs
Lead Yourself: Establish a foundation for effective and consistent leadership to be used in management functions and employee interactions.
Understanding Your Leadership Style
Communicating as a Leader
Active Listening
Tools and Techniques for New Leaders
Emotional Intelligence
Lead Your Team: Develop the leadership capacity to engage, motivate, and effectively manage others.
Developing High Performance Teams
Performance Management
Effective Onboarding
Managing Difficult Employees
Conflict Resolution
Lead the Organization: Sharpen leadership skills and focus on a broader strategic perspective.
Leading Organizational Change
Creating & Communicating Your Vision
Passing the Baton: Developing the Next Generation of Leaders
Learn more about how our assessment tools identify solutions for transforming your business into a high profit organization.
Read more about Coaching & Development on our blog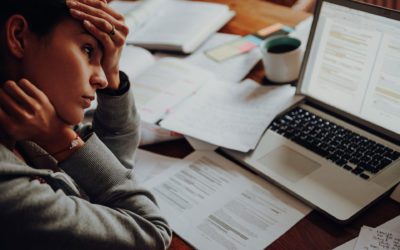 Join STM's Mailing List Don't miss any of our informative articles, news, or updates. Sign up to receive emails from STM today!A recent JobSage survey found that 78% of workers have experienced an increased...
read more