BlaineTurner Advertising
Digital Media Strategist/Content Developer
Our client, BlaineTurner Advertising (BTA), a marketing agency headquartered in Morgantown, WV, seeks a dynamic Digital Media Strategist/Content Developer with experience in creating, managing, and implementing digital and social campaigns across a variety of networks. The person in this position will work on various projects that include curating content, email marketing, social media placement, research, and reporting. The ideal candidate is driven, self-motivated, and has a passion for embracing the ever-changing tools and trends within the marketing world.
As Digital Media Strategist/Content Developer you will:
Develop and execute paid and organic social strategies and budgets across multiple platforms for BTA and its clients.
Manage Google Ads campaigns/accounts, optimizing campaign performance through keyword expansions, copywriting, big adjustments, and performance reporting.
Develop, execute, and repurpose custom content, including writing fresh content and curating relevant articles, images, videos, infographics, and other highly compelling content that engages audiences.
Create and manage ongoing email marketing campaigns.
Prepare and manage digital/social project estimates, timelines, budgets, and functional requirements.
Perform regular quality assurance checks on various client websites and digital properties.
Assist in vendor management and resource allocation.
Stay ahead of the curve on new digital/social trends and consumer behaviors, integrating new platforms into our agency and client's brand marketing mix.
Create detailed measurement and analytic reports while continually finding ways to improve those metrics through testing and new initiatives.
Participate in agency business development activities.
Qualifications:
Three to five years of digital marketing experience, preferably in an agency environment
Bachelor's degree in Marketing, Advertising, Public Relations, Communications, or related field
Extensive experience with Google Analytics
Extensive experience with social media management and ad placement
Excellent written and verbal communication skills, including knowledge of AP news writing and editing
Strong attention to detail and accuracy.
Must be flexible, with the ability to multi-task, work under tight deadlines and frequently adjust to changing priorities and timelines.
Outstanding commitment to customer service.
If you're interested, please submit a cover letter and résumé.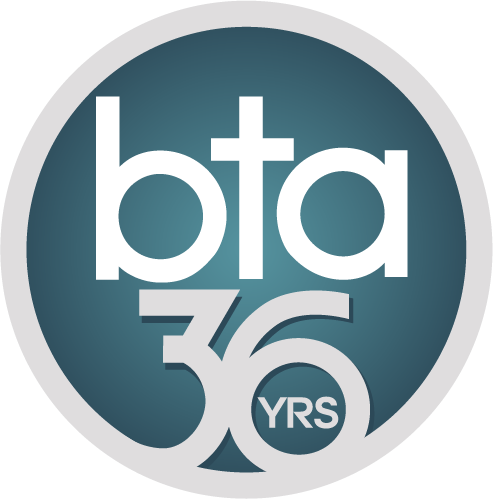 With a fearless pursuit of perfection, BlaineTurner Advertising opened their doors in 1986. A lot has changed since then: the rules, the customers and the technology. They're still driven to perfection . . . but in the modern world, it's about results.
Today, people have more channels, more devices–more bright and shiny objects–competing for their attention. Their job is not to interrupt them, it's to engage them in the places they're actually paying attention and deliver a compelling message that inspires behavior.
While highly successful, BTA has made every effort to remain mid-sized and manageable. Being lean allows the principles to stay "hands-on" with every client. It also allows the agency to remain fast on its collective feet, with the capacity to respond quickly to an ever-changing marketplace.